How to access Setup Mode as an Admin User
Setup Mode #
To access Setup (Back End), select the spanner at the bottom left.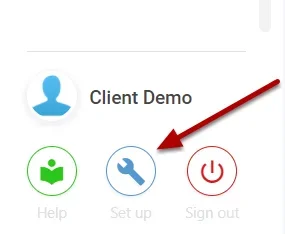 Within Setup you can access different areas of the back end system, such as;
Users: Access, add, edit and delete users on the system, assign roles and divisions & reset user passwords.
Triggers: Access, create, edit and delete Automatic Operations within the system. (Such as Email Reminders & Record Automation)
Reports: Access, create, edit and delete reports on the system.
Translators: Access, create, edit and delete translation packs within the system, configure your translation packs to suite your requirements and language.
User Roles: Access, create and edit Roles on the system, roles are the core permission method to how you determine who can read, create, edit and delete different entities throughout your system.
These are just a few examples of different Setup options.