How to edit the content of tabs such as impact and likelihood guidance
Access a modules Details View #
Select a record in the module you wish to amend the tab,

Select the tab,

Select the three dots on the right and Setup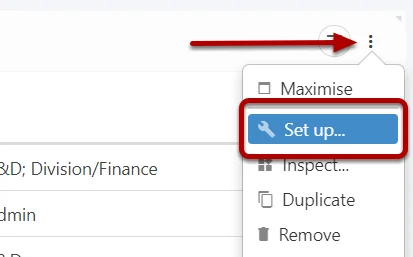 Select the template under html,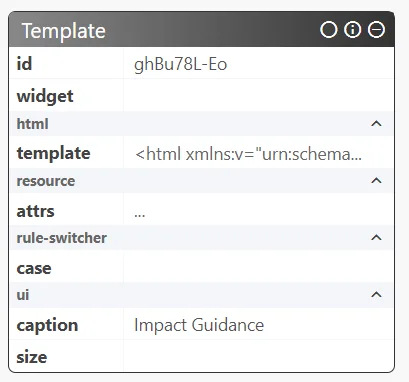 When the content box pops up (currently this is HTML code )
Select all the code CTRL + A
Then copy it CTRL + C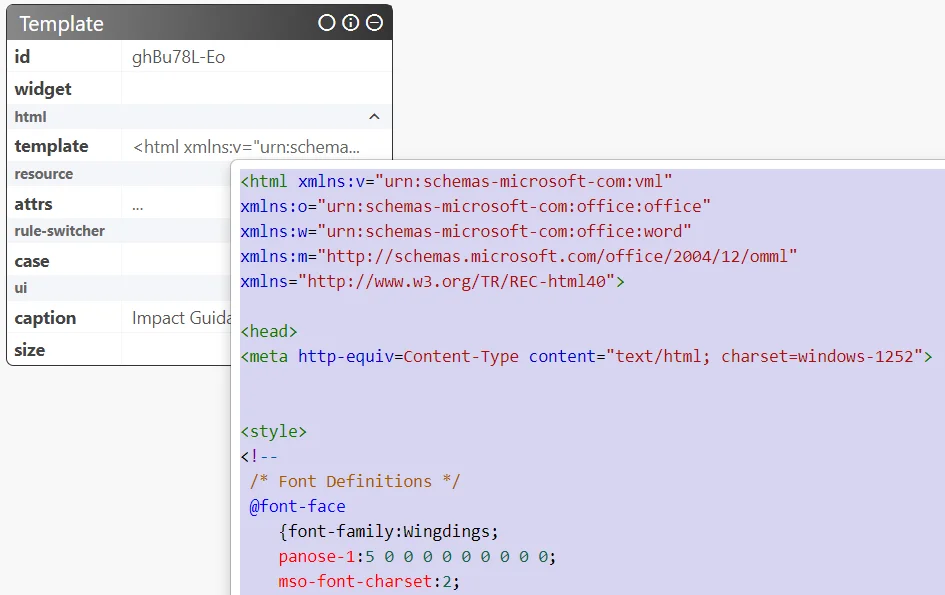 Editing Our Code #
If you wish to use our template, paste (CTRL + V) the code in to a HTML editor,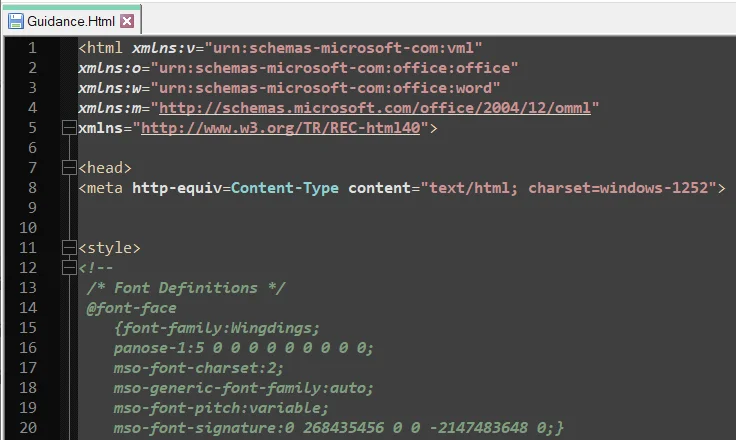 Open in an HTML Editor or Word,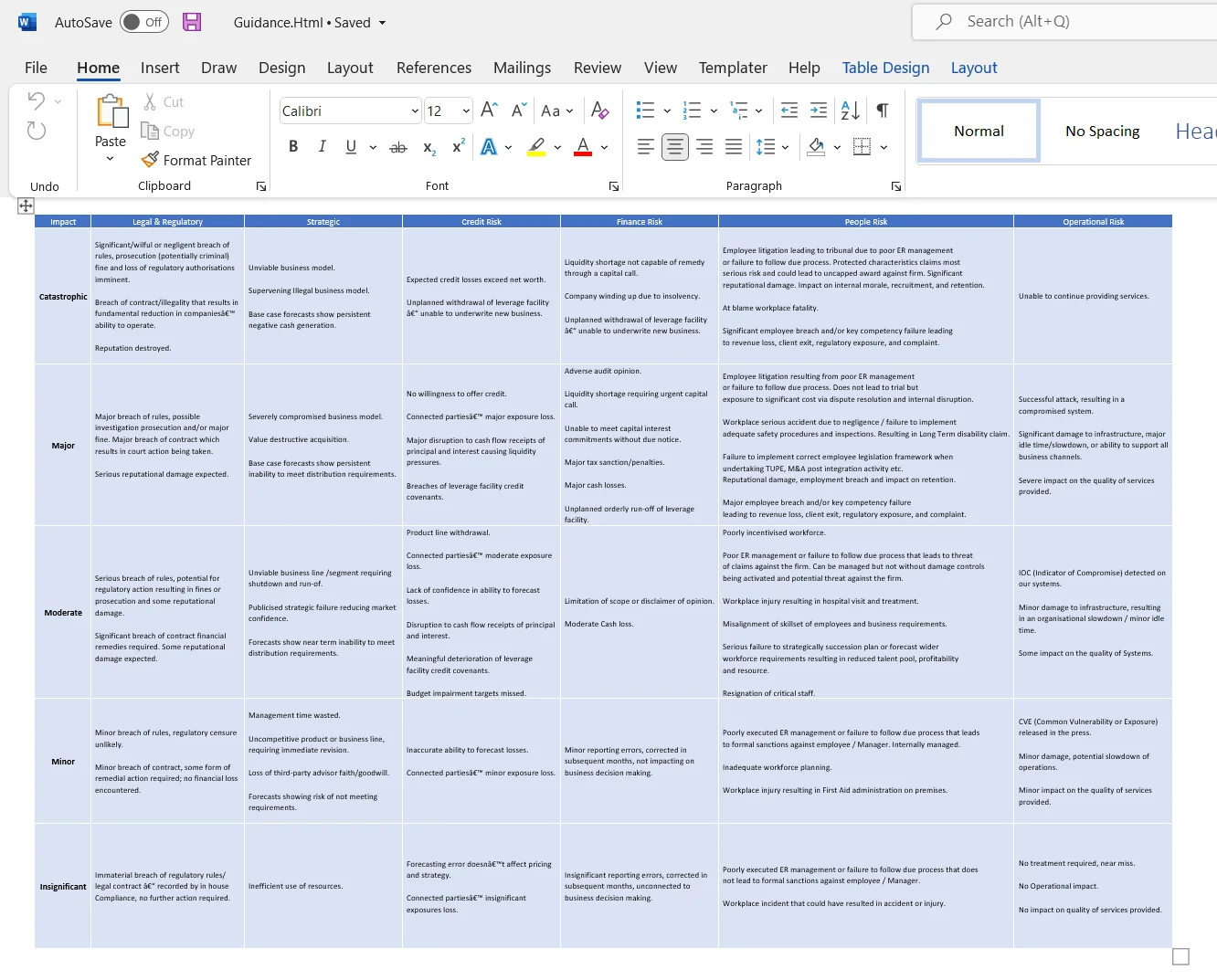 Make the changes and add the code back into the tab.
Replacing our Code #
Select all the code with (CTRL + A), then hit delete to remove the code,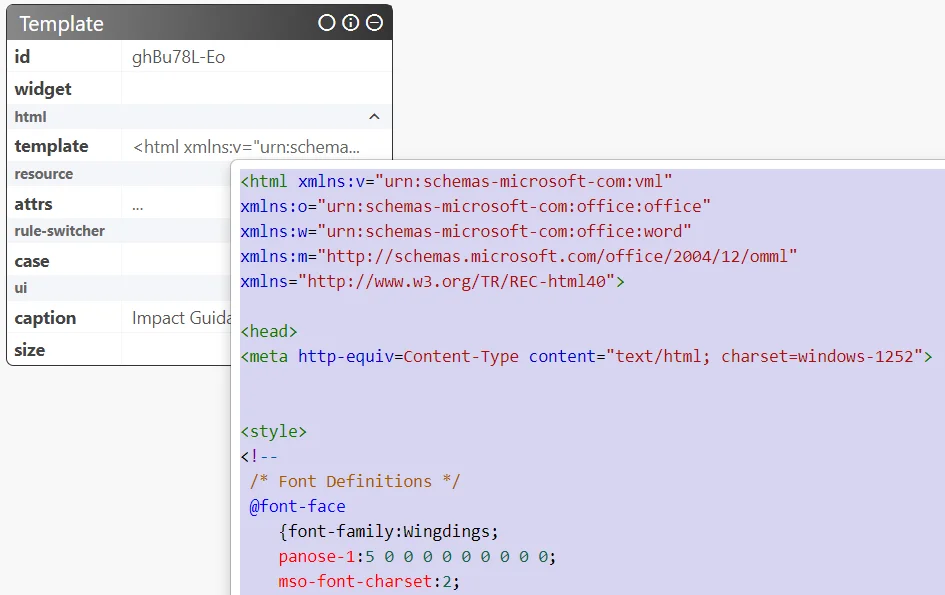 You can then add your own information in plain text or use HTML code to format.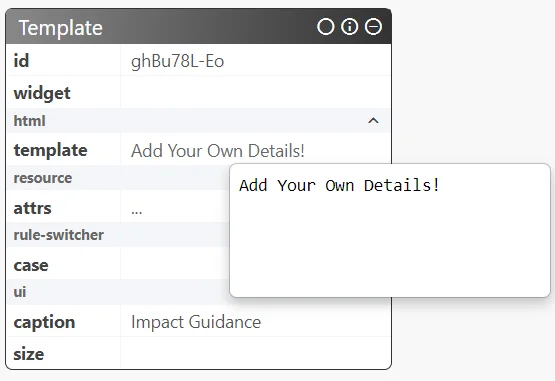 Saving the view (Do not select the Blue Save Icon) #
Once you completed your tab changes, select the OK at the bottom right,

Select the three dots again at the top right, and then select Admin, and Save,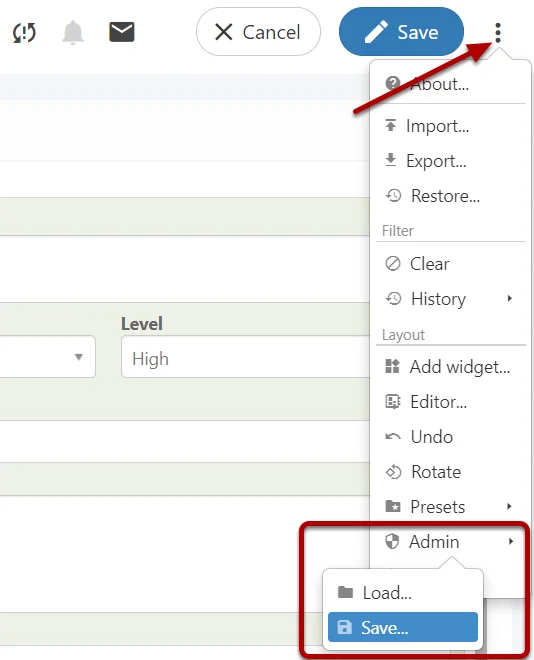 Select your company specific view from the list,

It is highly recommended you don't save over generic views!
Once saved, Sign Out of Symbiant and log back in to ensure your view cache is cleared.