You may notice a column called DFA on the Risk Dashboard.
DFA is an abbreviation for Distance From Appetite.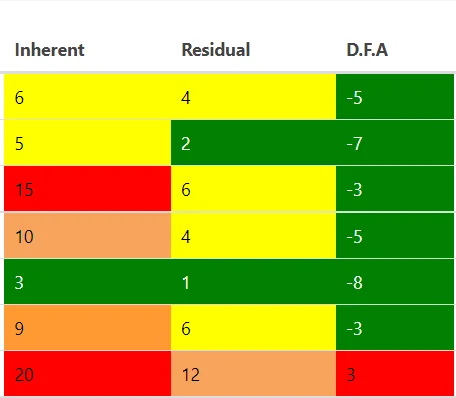 Any score greater than 0 will be displayed in red, while any score equal or below 0 will be displayed in green.
A risk has a certain tolerance (Appetite), and DFA is the distance from that tolerance.
Example of DFA #
If a Risk has a Residual Score of 10 and an Appetite of 5,
The DFA score would be +5  and show as Red because the score is 5 higher than what is tolerated (Appetite)