An overview of the advanced filtering options
Accessing Advanced Filter #
On the desired module you wish to use advanced filtering for, navigate to the three dots at the top right,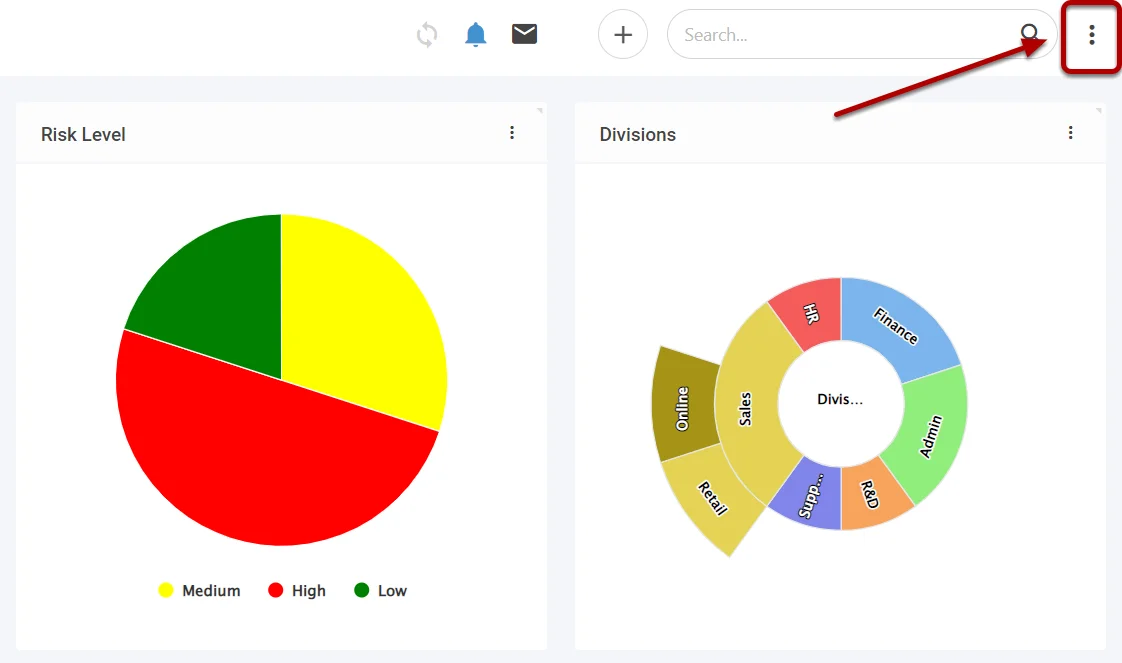 Select the Filter Editor,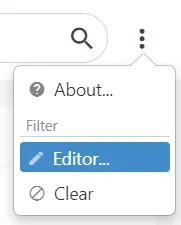 The Filter View shows any applied filters to the current view, to add a new filter select the +AND,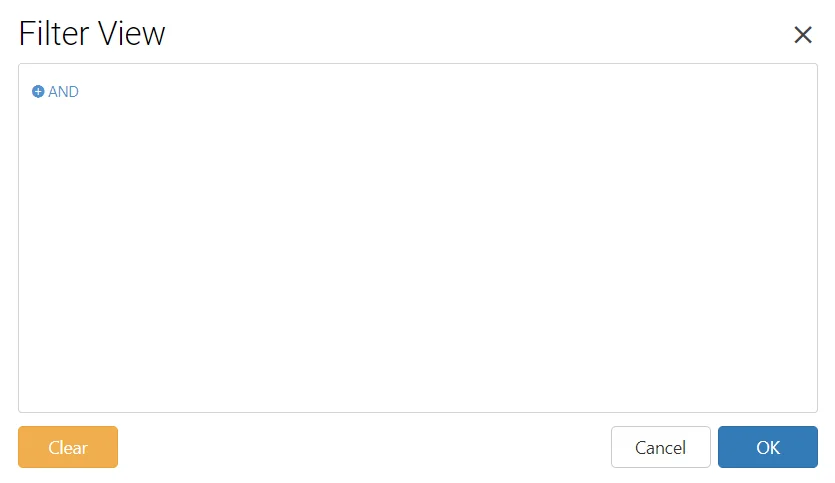 Adding a Filter #
The advanced filter allows you to filter on any attribute within a record, regardless if it is shown on the grid,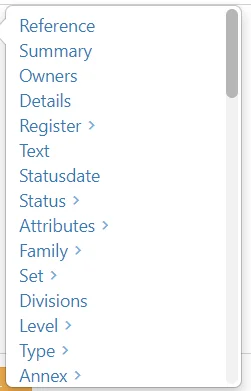 As an example lets filter by an owner of a record, select the Owners attribute,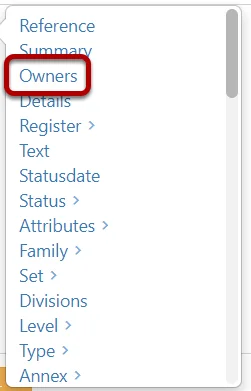 The attribute will now be displayed in the Filter View,

Selecting the is brings up logical options to enhance your searching,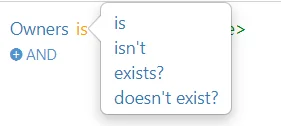 Selecting the value, allows us to see all available options and select one from the drop down,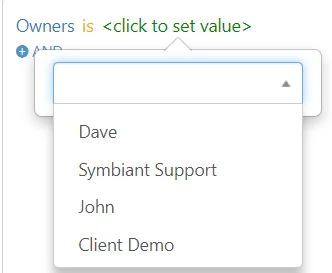 Selecting the OR will allow you to add additional options for the same attribute,

Adding Multiple Filters #
The filter can be as simple or as complex as you'd like, the choice is completely up to you,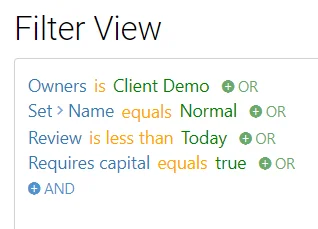 When ready to filter the data, select the Ok at the bottom right,

All items on the view including graphs will filter the records that match the query.

Accessing the filtering view easily #
At the top of the screen, next to the module name you can select the Filter Icon to get back to the Filter View.

Clearing the Filter #
Select the Clear icon at the bottom left within the Filter View to clear any applied filters.