An overview how to filter data via charts, grids and direct search functions
Filtering Via Charts #
Dashboard charts within Symbiant are intractable, allowing for direct filtering of data by just selecting an option on any chart.

Selecting the Medium option for Risk Level, filters records with the same Risk Level, allowing you to easily find data.

Chart filters are also additive, allowing you to drill down to exact data you wish to view,

Undo a Chat Filter #
Select the Undo icon at the top right of any chart to Undo any applied filters.

Filtering Via Direct Search #
Use the search bar at the top right to search directly for records. You can search on full or partial words, and the records shall filter on the grid.

In this example only records with the word Symbiant shall be shown, which in this case is the within the Register name.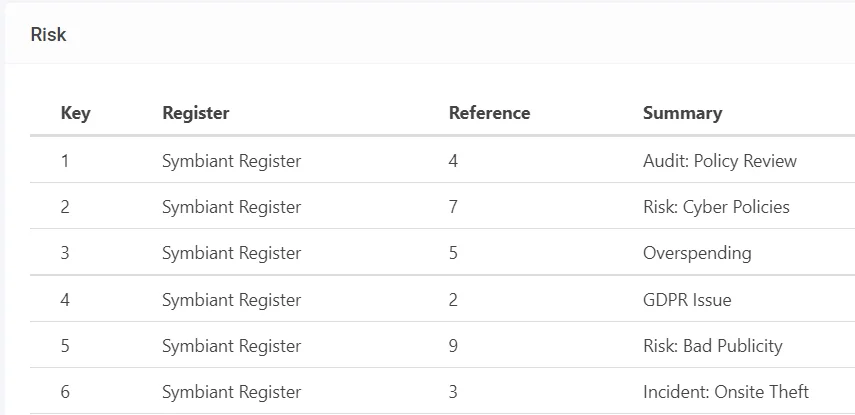 Filtering on a Grid #
Select the Filter icon at the right side of the grid,

Filter boxes shall appear under any filterable column,

Begin typing and the predictive text will match up with any options found,

Selecting an option will filter all data that matches,

Just like charts, grid filters are Additive so multiple can be used at the same time to get exact data you are looking for,

Clearing a Filter #
To clear an applied filter, select the Clear icon at the right side of the grid,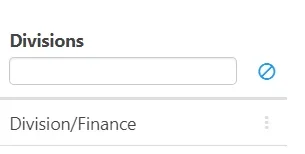 Exit Filter Mode #
Select the filter Icon again on the grid to exit filter mode. Note: (Any applied filters will remain unless cleared!)