How to delete a record in the system (Archiving)
System Archiving #
Symbiant is built to have robust record protection, this includes when deleting records,
Any record that gets "Deleted" is actually archived, no record is truly ever deleted (As you may want to recover these in the future)
To recover a record please check out Restoring a Deleted Record (Archived)
Deleting a Record via the Dashboard #
To delete a record, click the three dotted icon next to the record.

Click Delete.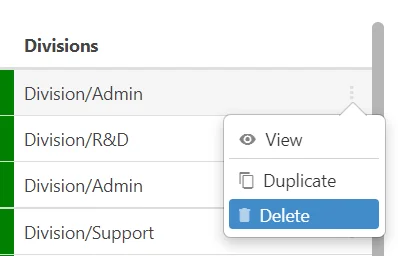 Deleting while in a Record #
Alternatively, select a record,

Clicking the minus icon will also delete the record,

Select the confirmation prompt and the record will be deleted (Archived).