How to add useful Help Tips & Placeholder text for users
Accessing a View #
When on the view you wish to edit, select the three dots at the right side, and then Set Up,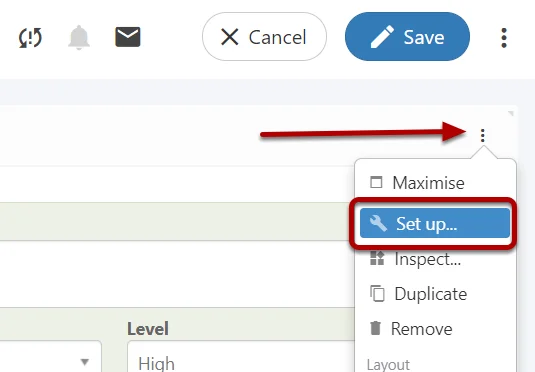 This will add the three dots to every element on the view, from here you can select any element and enter Set Up mode once again,

Adding Help Tips #
Within the node, enter any help tips into the info box,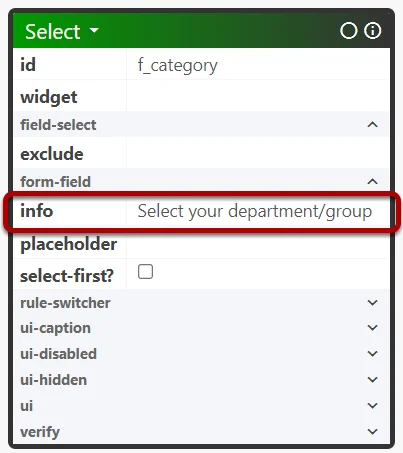 Select Ok, once finished,

The help tip will show when selecting the Info Icon, any user with this view will now have this help tip.

Adding Placeholder Text #
Within the node, enter any placeholder text, this will be displayed before the users inputs an option or text. (This is not a default value, saving with the placeholder will act as if the field is blank)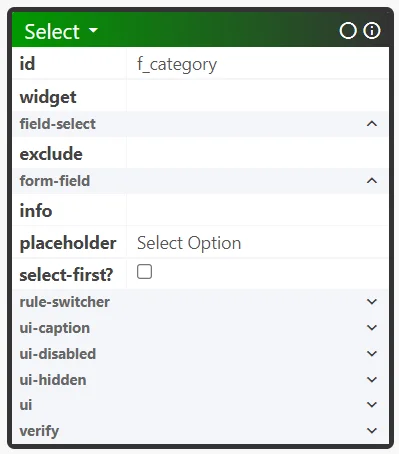 Select Ok, once finished,

Your placeholder text shall appear in a drop down or free text box. This is great to help guide users into what information should be present in a box or ensuring fields don't just look blank.

Saving the View (Do not select the blue Save Icon) #
Once you completed your view changes, select the Tick at the top right,

Select the three dots again at the top right, and then select Admin, and Save,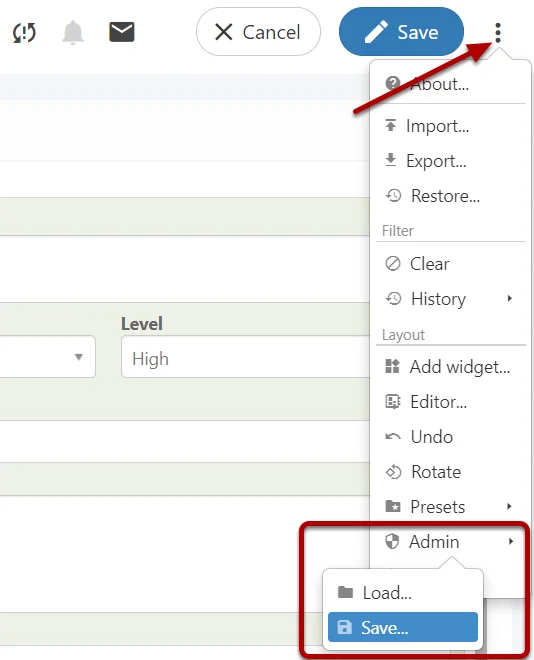 Select your company specific view from the list,

It is highly recommended you don't save over generic views!
To create Custom Views please follow these steps: Creating Your Own Custom Views
Once saved, Sign Out of Symbiant and log back in to ensure your view cache is cleared.