How to Load & Save a Users View
Accessing a View #
Navigate to the Dashboard, New Record, or Record Details you wish to load a view for,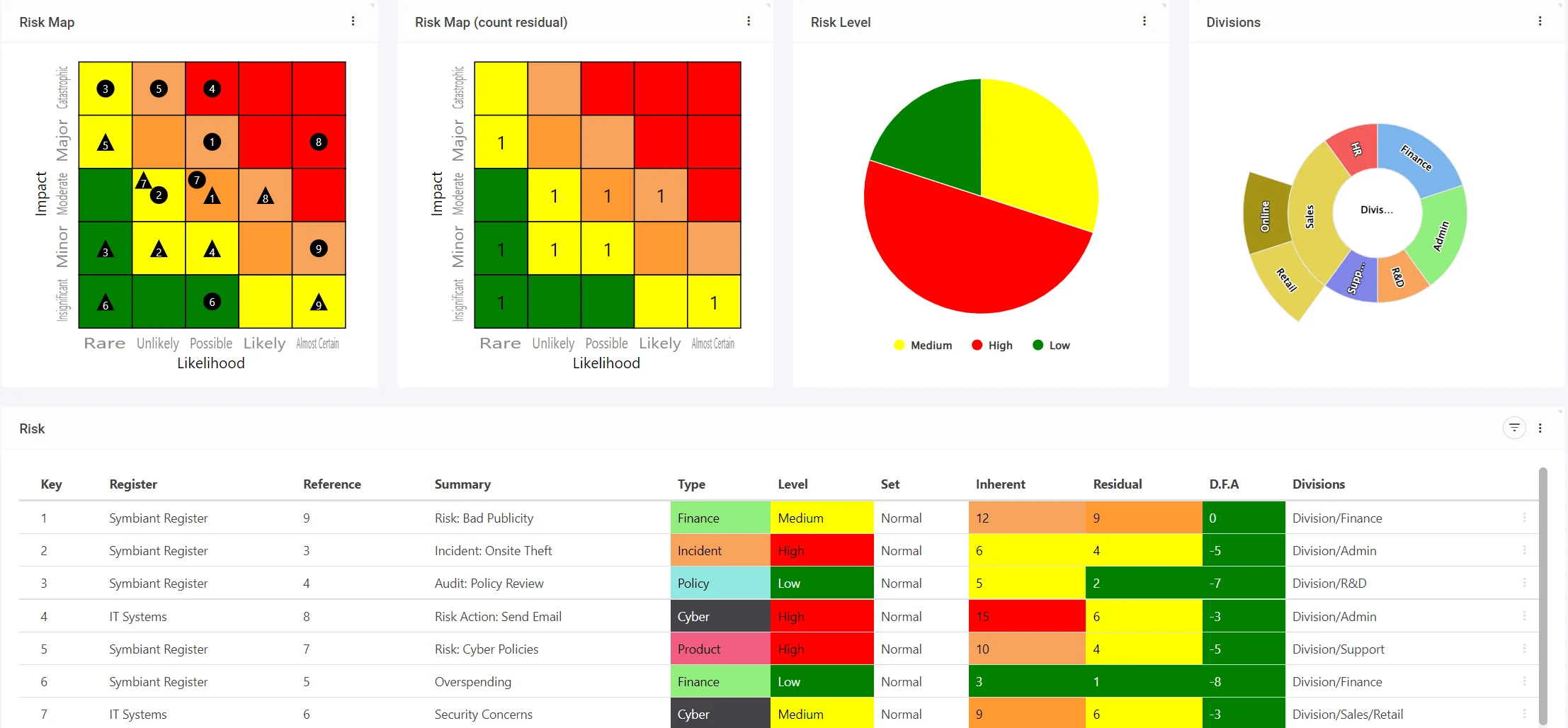 Loading a View #
Select the three dots at the top right, select Admin and then Load,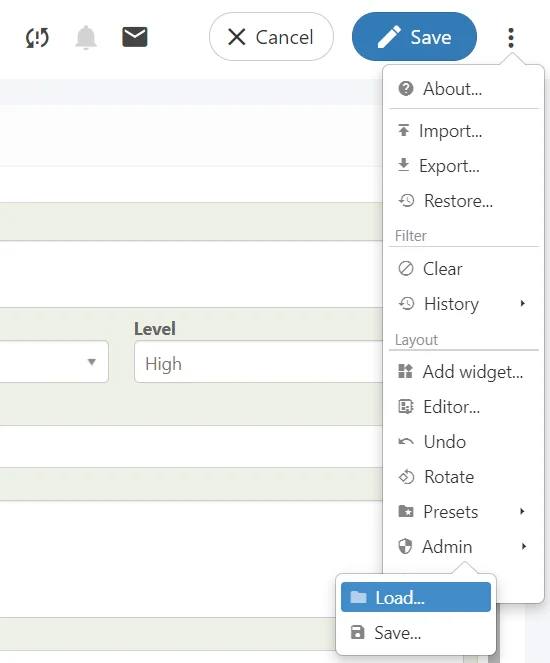 Select the view you wish to load from the list,

(Note: Views as shown above are named by role, however some views incorporate multiple roles into one view)
Repeat the steps above to load into different user views.
Saving a view (Do not select the Blue Save Icon) #
If you make any view changes and want to save them,
Select the three dots at the top right, and then select Admin, and Save,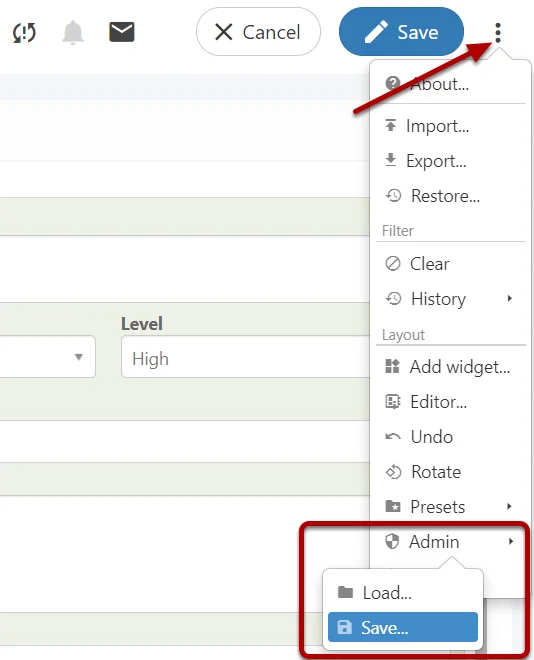 Select your company specific view from the list,

It is highly recommended you don't save over generic views!
(If you don't see any company specific views, please follow: Creating Your Own Custom Views)
Once saved, Sign Out of Symbiant and log back in to ensure your view cache is cleared.