How to Add a New Translation Pack
Accessing the Translators #
Navigate to Set Up from the bottom left corner,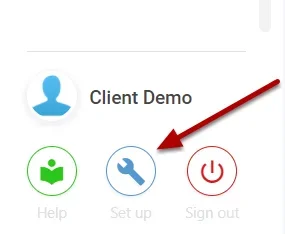 Select Translators,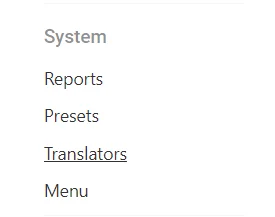 Adding a Translation Pack #
Select the Plus icon from the top right,

Enter a Valid ISO Language Code for the Pack (E.g. en-GB, es-ES, fr-FR)

Fill out a Name for the Language Pack,

Select a Language Pack to Fallback to incase a translation isn't provided (Optional)

Adding a Translation #
The Translation Pack is split into two sections User and System
User is any translation on a Form or general UI,
 System is any System Message, Function or Text outside of a Form.

By default a ghosted translation is provided, if no translation is given this will be used,

Enter a Translation for any Item in the Pack,
(Note: Once a Translation has been placed in it can only be edited not removed entirely)
(English)

(Spanish)

Saving a Translation Pack #
Once you have filled out the translations, Save from the top right.

You can always save and come back anytime!